Protection Plus Promotion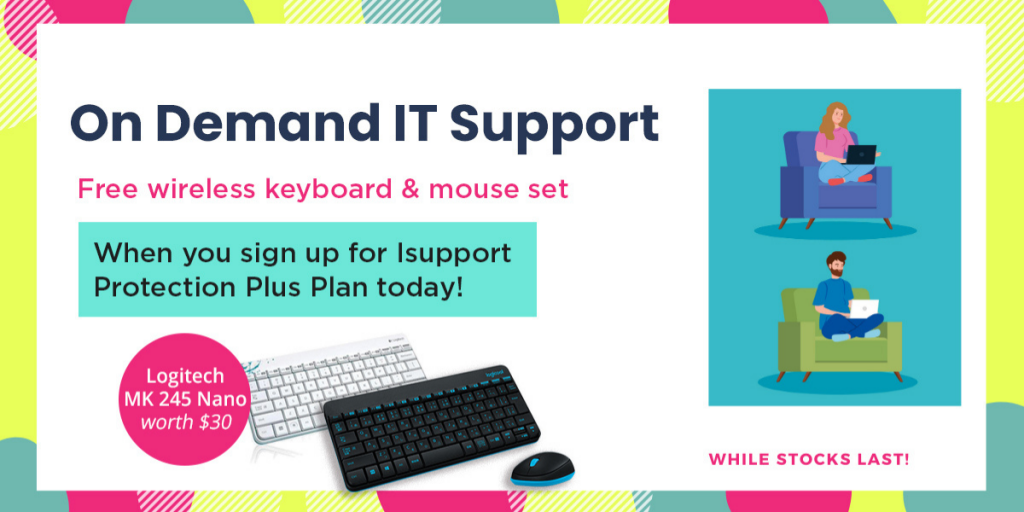 Click here to learn more about the Protection Plus Package.
This promotion is while stock last.
The free keyboard set can only be redeemed at Star Shield Centre. Redemption hours are from 10am to 6pm from Mondays to Fridays only.  After-work hours redemption are strictly by appointment only, please write to us at info@isupportservice.com.
We are located at 89 Science Drive Park, #01-10 The RutherFord, Lobby C Singapore 118261.
Please present your e-receipt or order confirmation to our customer service team upon redemption for verification purposes.
All promotion and offers by IsupporT are subjected to a set of terms and conditions, which reserve the rights to change without prior notice, in the interests of the company.
The right to amend terms and conditions includes changing the price of the promotion or offer, terminating the offer before stated validity date, changing the details of the promotion or offer or any other changes in order to protect the interests of the company or under circumstances of abuse.