Hard Drive Reset & New Computer Setup, Computer Repair Service
Internet of Things (IoT), Controlling Integrated systems, or Digitalisation has become paramount in the modern workplace. Whether you are running a small business or a large corporation, we aim to cater to every business' needs.  New computer setup or complicated issues such as removing black screens, slow system functionality, unwanted freezes, and noises, our technicians shall handle the glitches with high proficiency within the given period.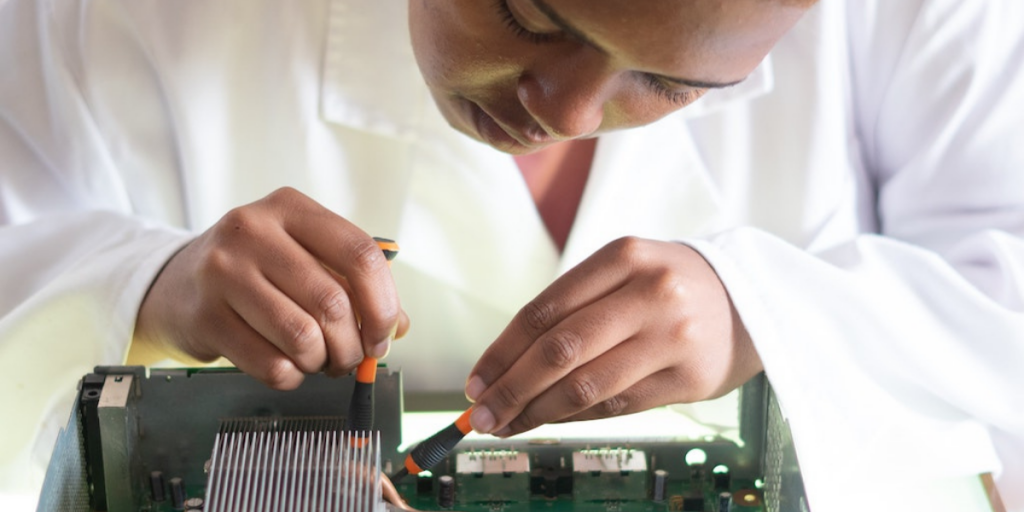 Highly Secured System Repair Services
One of the biggest concerns during repairs is the misplacement of system parts and hardware or the loss of important data.
Our service technicians are professionally trained. They will handle your system and equipment with care, taking into consideration of workplace urgencies and concerns. We believe in delivering seamless, quick, and most importantly, safe and secured repairing services to our clients.
Affordable packages for Computer Repair
We offer a wide range of repair services, including computer hard drive reset service, hardware installation, and many more. We provide high-end and advanced IT repairs to clients' existing hardware via the Star Shield network at an affordable rate. Our technicians offer immediate assistance to clients during emergencies tech glitches at your workplaces. Our comprehensive service packages include both remote and on-site assistance for troubleshooting and computer repairing for clients who prefer more extensive coverage.
Looking for computer set up or repair service? We can help you with that! Click below to find out more about our plans.